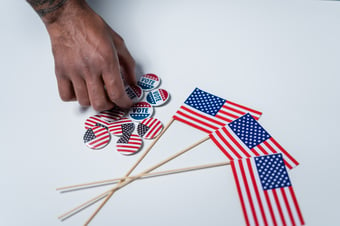 Voter turnout is the key to winning elections and passing initiatives. So much so that since 1972, there's been an increase in spending for nearly every election cycle. The escalating advertising costs combined with the impact of the Citizen's United Supreme Court decision has driven spending ever upward.
Unfortunately, spend doesn't necessarily translate into votes. In fact, turnout rates in the U.S. have not trended in line with campaign spend. By and large, voter turnout is lower now than it was in the 1960s, and dramatically lower than in the 1800s, despite the millions of dollars being poured into campaign advertising.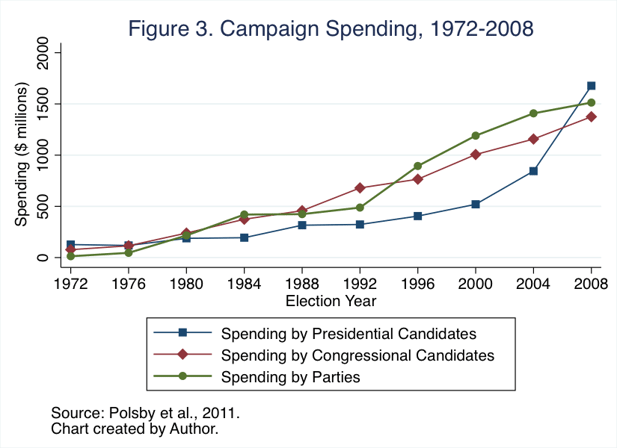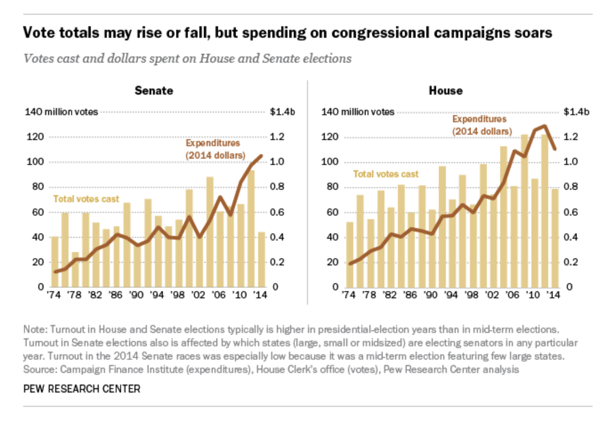 The intention of the spend is to engage voters, but advertising is rarely engaging. It's real people who engage voters best, which is why a methodology that exponentially grows person-to-person engagement can be the difference between winning and losing an election. Enter Vote Tripling, a scalable and no-cost approach to increasing voter turnout.
Vote Tripling was born out of the realization that mainstream campaigns ignore the hidden power of the everyday voter. By focusing on the loudest voices (volunteers), they overlook the 97% that don't want to or don't have the ability to volunteer but would like to have an impact on the election. Vote Tripling was designed to bring that 97% into the fold and help them make a difference in November.
Grounded in behavioral science research and validated by rigorous studies (The Analyst Institute), Vote Tripling is an optimized commit-to-vote pledge that involves two steps: (1) securing a supporter's promise to encourage three friends to vote and (2) following up with a timely text reminder to the supporter.
Its biggest strength is its versatility; Vote Tripling is a tactic that can be incorporated into whatever you're already doing (texting, phone calls, canvassing, digital events, etc.) at no additional cost.
The Vote Tripling methodology multiplies the reach of everything you do. With Vote Tripling, you're never just speaking to one person -- instead, every conversation has the potential to lead to 3 more conversations down the road. Studies found that "vote triplers" not only remind friends when asked to, they enjoy doing so because it makes them feel like a leader and a change maker.
CallEvo is proud to offer a no-cost integration with Vote Tripling, adding efficiency and increasing the reach of your phonebank.
With Vote Tripling baked directly into the CallEvo experience, your volunteers have the potential to turn one call with a single voter into 3 voters that show up on Election Day.
To help ensure your success, Vote Tripling provides progressive organizations resources and documentation for your staff and volunteers at no cost. You can learn more by contacting votetripling.org or booking a demo with CallEvo.
Sources:
http://www.cornellpolicyreview.com/examining-the-influence-of-economic-inequality-on-campaign-finance-in-the-pre-citizens-united-era/
https://www.pewresearch.org/fact-tank/2015/12/07/as-more-money-flows-into-campaigns-americans-worry-about-its-influence/